Programmable Logic Controls Repair
Nothing can bring down a factory faster than a failed Programmable Logic Controller. Shanghai ACT repairs all major brands of PLCs including: Allen Bradley, GE, Modicon, Texas Instruments, and Siemens. We can usually repair your failed PLC in 10 days or less. We also offer priority service when faster turnaround is needed. In many cases, we are able to send a rebuilt or new board to replace the failed unit immediately.

Our techs can also service your ancillary electronic compo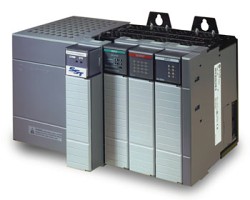 nents and associated items; teach pendents, power supplies, counter units, temperature controls, timers, light curtains in addition to encoders, resolvers, tachometers, transducers as well as many others.